BMW Body Repair Shop
Columbus Collision Center is your first choice BMW body shop repair in Columbus, Ohio!
When it comes to your BMW, only the best will do. At Columbus Collision Center, we specialize in providing exceptional collision repair services specifically tailored for BMW vehicles. As the leading BMW collision repair center in Columbus, Ohio, we are committed to delivering top-notch craftsmanship, utilizing cutting-edge technology, and ensuring your BMW is restored to its original beauty and performance.
Expert BMW Collision Repair Specialists
Our team of highly skilled technicians has extensive experience in repairing and restoring BMW vehicles. We understand the unique engineering and design elements that make BMWs stand out, and we apply our expertise to deliver meticulous repairs that meet the manufacturer's strict standards. From minor dents and scratches to major collision damage, our specialists have the knowledge and skill to restore your BMW to its pre-accident condition.
State-of-the-Art Facility and Equipment
At Columbus Collision Center, we have invested in a state-of-the-art facility equipped with the latest technology and specialized BMW repair tools. Our advanced diagnostic equipment ensures precise assessments of your vehicle's damage, while our cutting-edge repair techniques and equipment guarantee seamless repairs that preserve the integrity of your BMW. We are committed to staying at the forefront of automotive repair technology to provide the best possible service to our BMW customers.
Genuine BMW Parts and Materials
To ensure uncompromising quality and authenticity, we only use genuine BMW parts and materials for repairs. These OEM (Original Equipment Manufacturer) parts are designed to fit your specific BMW model precisely, maintaining its performance, safety, and aesthetic appeal. Our dedication to using genuine BMW parts ensures that your vehicle retains its value and upholds the manufacturer's standards.
Exceptional Customer Service Experience
At Columbus Collision Center, we prioritize customer satisfaction throughout every stage of the repair process. Our friendly and knowledgeable team is here to assist you, addressing any concerns, guiding you through the insurance claim process, and keeping you informed at every step. We believe in open and transparent communication, ensuring that you feel confident and well-informed about the repairs being performed on your BMW.
Trust Your BMW to the Experts
When it comes to BMW collision repair services in Columbus, Ohio, trust Columbus Collision Center to deliver unparalleled results. With our expert technicians, state-of-the-art facility, genuine BMW parts, and commitment to customer satisfaction, we are the preferred choice for BMW owners who demand the highest standards. Contact us today or visit our website to schedule an appointment and experience the superior quality of Columbus Collision Center.
Are you looking for a body shop to fix your BMW?
Looking for the best body repair for your BMW in Columbus, OH? Look no further! Our technicians are certified in body repair and we have decades of experience, so you can trust us to deliver the highest quality workmanship.
Bayerische Motoren Werke AG, commonly referred to as BMW, is a German multinational corporation which produces luxury vehicles and motorcycles headquartered in Munich, Germany. The corporation was founded in 1916 as a manufacturer of aircraft engines, which it produced from 1917 until 1918 and again from 1933 to 1945.
If your BMW was involved in an accident, then we are the body shop for you! From the time your vehicle arrives at our facility, our technicians use their training and expertise to diagnose and estimate the exact needed repairs for your vehicle's specific year, make and model. This process begins with the technician completing an initial post-accident inspection of your car. The same technician will follow your specific car throughout the entire repair process.
Finally, they will prepare the vehicle for a quality-control inspection with a member of management before the vehicle is ever released back to you.
Our entire staff is dedicated to the highest quality BMW collision repair standards!
Columbus, Ohio BMW Vehicle Body Repair
We fix all types of BMW models in Columbus, Ohio. The technicians at our shop have over 60 years of combined experience. They are dedicated to providing the highest quality collision repairs to keep your family safe and return your vehicle to pre-crash condition. All of our technicians are both I-Car trained and ASE certified in the industry's most up-to-date vehicle repair techniques.
Body Types We Fix
BMW X1
BMW X2
BMW X3
BMW X3 M
BMW X4
BMW X4 M
BMW X5
BMW X5 M
BMW X6
BMW X6 M
BMW X7
BMW X7 M
BMW X4
BMW 3 Series
BMW 5 Series
BMW 7 Series
BMW i3 Sedan
BMW 2 Series Gran Coupe
BMW 4 Series Coupe
BMW 4 Series Gran Coupe
BMW 8 Series Coupe
BMW 8 Series Gran Coupe
BMW M2 Completion Coupe
BMW M4 Completion Coupe
BMW M8 Completion Gran Coupe
BMW 4 Series Convertible
BMW 8 Series Convertible
BMW M4 Completion Convertible
BMW M8 Completion Convertible
BMW Z4 Roadster
Get the Best Body Repair for Your Car!
Hire the best body repair technicians in the Columbus area! We've got certified BMW body repair specialists who can diagnose your BMW's problems and make it look like new.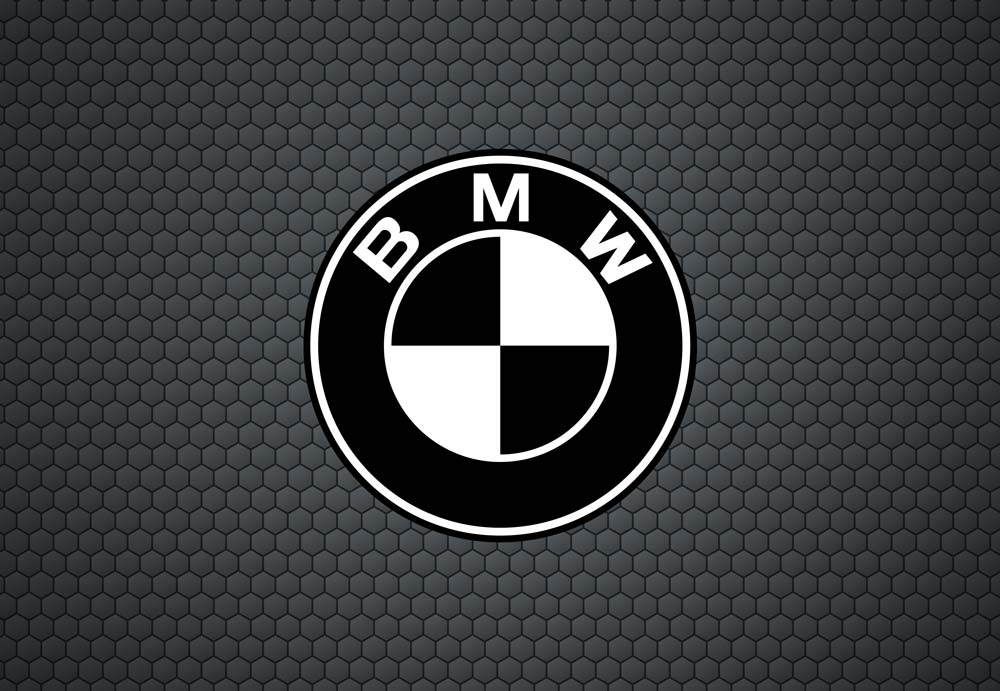 Get a Quote Now!
"*" indicates required fields
Why Choose Columbus Collision Center?
When it comes to BMW auto body repair, Columbus Collision Center emerges as your premier destination for top-quality service, precision, and unwavering commitment to excellence.
BMW Specialist: At Columbus Collision Center, we recognize the distinct engineering and craftsmanship of BMW vehicles. Our skilled technicians undergo specialized training in BMW repair, ensuring that your vehicle benefits from tailored expertise. We employ cutting-edge tools and technology to restore your BMW to its factory specifications.

Genuine BMW Components: Preserving the authenticity of your BMW is paramount. That's why we exclusively utilize authentic BMW parts in our repair process. These components are meticulously crafted to seamlessly integrate with your vehicle, guaranteeing optimal safety, performance, and longevity.

Meticulous Attention: Our dedication to perfection knows no bounds. Whether your BMW has sustained minor dings or extensive collision damage, our team meticulously tends to every detail of the repair process. We restore your BMW both cosmetically and structurally, prioritizing your safety on the road.

Timely, Hassle-Free Service: We understand the inconvenience of being without your BMW. Our streamlined repair process is engineered to minimize downtime while upholding uncompromising quality. Additionally, we collaborate closely with insurance providers, managing the paperwork and simplifying the entire procedure for your convenience.

Customer Satisfaction: Our stellar reputation hinges on contented customers. We prioritize transparent communication throughout the repair journey, ensuring you're informed every step of the way. Your satisfaction remains our ultimate objective, and we persist until your BMW is back in its optimal condition.
Opt for Columbus Collision Center for your BMW auto body repair, and experience the profound difference that specialized expertise, precision, and wholehearted dedication can make. We are steadfast in our mission to ensure your BMW looks and performs as though the accident never occurred. Your delight is our utmost priority, and we take pride in delivering top-tier repairs consistently.
Customer Reviews
Customer reviews are from all different vehicles
BMW Body Shop Columbus Ohio
Average rating: 10 reviews
Aug 19, 2021
I would definitely recommend this collision repair shop!
I recently took my 2017 C-Class Mercedes here and I LOVED the customer service I received. I worked with Ryan, who was not only super attractive, but he was so helpful and patient with me the entire time. Everyone there was nice but Ryan really stood out to me. He was so nice! And My vehicle came back immaculate, so clean and just like brand new. Ryan even got me a free detail!!
Would definitely recommend this place.
Aug 19, 2021
This is Columbus Ohio's best collision repair shop!
I was involved in a wreck with my 2020 Honda civic not long ago. Luckily a friend I work with recommended me to this place to get everything together. Walking in the collision center, Ashley met me at the door as if the world revolved around me. This being my first time in this kind of situation, this place definitely made me feel comfortable and made everything so easy. 10 stars if it was possible. Car is back better than before THANK YOU!
Aug 19, 2021
Highly recommended female owned collision repair shop!
Worked closely with me in unique times during the pandemic. I like that it's a female owned business in a Male dominated industry. Ashley (owner) and Amber (front desk) were great. Met Bryan who explained everything to me and was quite complimentary and knowledgeable. I made a great choice for my auto body repair need.
Aug 19, 2021
Extremely helpful collision repair shop!
Ashley was extremely helpful from explaining the process of evaluation and being thorough in what I can expect. The shops communication was all incredibly professional and frequent. Any time I had questions I was always able to reach someone and get them answered timely. The shop worked closely and professionally with the insurance company to ensure as little stress and work for myself as possible. The team worked closely with me via email as during COVID quarantine in person was more challenging. They were able to ensure a time for me to pick up personal belongings from the car in a manner and time that was considerate of my safety and social distancing.

I have had many shops in Columbus do work for me prior, but never felt like any care the way this shop did. I would return to this shop for any and all future needs!

Aug 19, 2021
I would work with this collision repair shop again!
Ashley is amazing! You can tell she's really big on customer service. Our car was ready and fixed but she wanted to make sure all the dust and extra gunk was all cleaned up so it took a little longer for our car to be brought out to us. Ashley treated our family to breakfast to make up for the wait! I appreciated her attention to detail and taking pride in returning our car to us better than it looked when we took it in. Debra and Amber are so sweet and helpful. If you're looking for honest, quality work I would definitely recommend them.
Aug 19, 2021
Highly recommended collision repair shop!
Ashley was very helpful and attentive. Never accepts anything but the best with your car and I appreciate that very much. Would recommend to anyone needing body work done!
Aug 19, 2021
Outstanding customer service!
Ms. Debra is Amazing. She walked me through every step of the process to get my car fixed. And continued to help once my car was totalled and the company would not even profit from my claim. Thank you so much for all the help and amazing advice. I would definitely recommend Columbus Collision Center to anyone who asks. Outstanding costumer service. Kind and Caring People. KUDOS
Aug 19, 2021
Five star collision repair shop!
My daughter was in a horrible accident (not her fault)! I could not be more pleased with the quality of support and help that I received through this nightmare! I would most definitely refer this company!
Aug 19, 2021
Best collision repair shop in Columbus, Ohio!
Woman owned makes the difference! I've never been to a body shop where the staff were so professional, educational without being condescending, and genuinely so, so kind. With $14k in damages to be repaired, CCC put the time and effort into my vehicle needed to make it look and drive like brand new. They kept me informed throughout the entire process and made sure I fully understood what was being done. And they paid my deductible! I cannot recommend Debra and the rest of the CCC team enough.
Jul 26, 2021
I would definitely recommend this collision repair shop!
I recently took my 2017 C-Class Mercedes here and I LOVED the customer service I received. I worked with Ryan, who was not only super attractive, but he was so helpful and patient with me the entire time. Everyone there was nice but Ryan really stood out to me. He was so nice! And My vehicle came back immaculate, so clean and just like brand new. Ryan even got me a free detail!!
Would definitely recommend this place.